2019 Nominated Films
This year we received over 1000 submissions. After two intensive rounds of judging, we are delighted to announce the following twenty-six films that we will be screening at the Watersprite International Student Film Festival March 7-10 2019 in Cambridge.
Simon Cries - Belgium
Following a love sorrow, Simon's sadness is so big it overflows. It overflows his whole body. An encounter will allow him to take a step back from his pain, to point to another perception of sorrow.
Nominated for Directing, Cinematography, Screenplay, Production Design, Fiction
Sluggish Life - Iran
A man lives alone in a dark house between millions of eggs; he wants to call someone but he does not succeed until the phone rings...
Nominated for Production Design
Living Like Heta - Switzerland
Heta lives with her pet seal in her highly peculiar house full of curious rooms and endless corridors. Her entire life consists of carefully planned and conducted routines. When the latter get thrown into disarray, Heta's world begins to crumble, until she feels compelled to make an irreversible decision.
Nominated for Production Design, Animation, Editing, Sound Design
Life in Grey - Brazil
A faux documentary about the ongoing social, political and economical crisis in Brazil, where the government cuts the colors of Rio de Janeiro, turning the city black and white.
Nominated for Documentary
Expend - USA
A stop-motion film about a man's endless hunt for elusive energy sources in a decaying world.
Nominated for Production Design
Worth Every Penny - Israel
An animated voyage into the realm of payed sex encounters. The texts are taken from internet forums, where sex consumers compare and rate the quality of prostitutes performance.
Nominated for Documentary, Impact, Direction
Limbo - Myanmar
Limbo tells the powerful story of a 19-year-old woman who is raped at home in Kayin State by her uncle. Initially pressured by her uncle to remain silent and abort the child that resulted from the attack, she is still determined to obtain justice in order to bring up her young son in an equal society.
Nominated for Documentary, Impact
Raquel - Paraguay
A paraguayan filmmaker decides to approach a woman with schizophrenia who lives in the streets of her neighborhood for more than 20 years and tries to understand her history
Nominated for Documentary
For You - Poland
Marta is a recent graduate of prestigious vocal studies. She is coming back home from England, after three years of living there. Her family and friends throw her surprise party to celebrate her success. Marta needs to face everyone she left behind to follow her dreams, including her ex-boyfriend. Marta puts on the mask of the winner, though it breaks the minute she finds herself alone with her oldlove.
Nominated for Fiction
Sirayet - Turkey
The golds of Saddam, the last booties of the Iraqi war, are smuggled into Turkey by hidden in the cotton. Blind workers are used to pick the gold from the cotton. The smugglers try to prevent any possible thefts by telling the workers that it is rock they are picking from the cotton. They don't know that there's a seeing eye among the blind workers.
Nominated for Fiction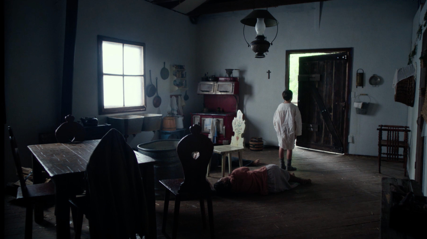 Janek/Bastard - USA
An exploration of the intricate relationship between a Christian and a Jewish boy in 1942 Poland.
Nominated for Fiction, Directing, Screenplay, Editing, Performance
The Go-Between - Myanmar
Soft-spoken but strong-minded Daw Chin Chin is a mediator between the Chin National Front and the Myanmar government. As she navigates a determinedly conciliatory path between nationwide conference and village hall, soldiers and civilians, men and women, we begin to understand the vital role that women can play in the country's fragile peace process.
Nominated for Impact
Evan, A Survivor's Story
Evan is a survivor from ISIS attack. He is from Kurdistan in the Middle East and had to leave his homeland and family suddenly. Now he lives far away from his family and all he wants is to touch and smell his children once again.
Nominated for Impact
Tomorrow Island - Estonia
In the dawn of the Cold War, a young Soviet telegraphist makes a desperate attempt to save her American lover from being stranded in the Russian side of the Bering Strait after receiving a border closure message.
Nominated for Performance, Screenplay, Sound Design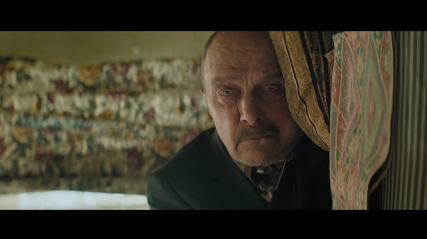 Old Goat - Russia
The yard of an ordinary dwelling starts to ride the old man. But the tenants are not angry at all, but for some reason they forgive the old man. And there is an explanation for that.
Nominated for Performance
Upside Down Revolution - France
One day, a man, condemned to crawl on the ground of a vast desert, finds himself face to face with a peculiar vertical mast, planted in the dirt. He approaches it and tries to cling to it. Rising slowly, he understands that this mast is perhaps his only way to escape the overwhelming gravity of his universe, and to soar to new horizons. But such an ascent is not without danger.
Nominated for Original Film Music
The Warsaw Robin - USA
A young girl meets a mysterious old woman and learns about the importance of storytelling and hope.
Nominated for Original Film Music
The Bag and The Bike - USA
"The Bag and The Bike" follows the journey of a poor little backpack, as it copes with the realities of being replaced.
Nominated for Original Film Music
Calamity Falls - USA
After the sudden death of her parents, a young girl finds a portal to an alternate world in which they are still alive and must choose whether to live with them or stay with her brother.
Nominated for Directing, Screenplay, Cinematography, OFM
Death of a Fruit Fly - Germany
A tiny fruit fly gets swatted. Against all odds, it defies death in its very own way.
Nominated for Animation
Fuse - Germany
A mousetrap snaps shut, a market place awakens. A group of men heatedly discuss how to kill the animal in the little box.
One after the other, they try to trump each other's sadistic fantasies, and even a stranger's suggestion to let the creature loose, turns out to be a sick manipulation. But as the macabre game unfolds and spirals out of control, both victim and tormentor suffer the same fate.
Nominated for Animation and Sound Design
Body Echo - UK
A woman discovers her own fractured self in the room next door. Body Echo expresses psychological fragility and fragmentation of identity.
Nominated for Editing, Sound Design
Hedgehog - UK
From childhood, Gareth has struggled with his hedgehog – a looming presence that causes him to be fearful of anything new and leaves him stuck in a rut. However, maybe Gareth can finally overcome the beast which has caused so much trouble in his life and learn to be happy.
Nominated for Animation, Sound Design
Herzblut - Germany
Herzblut is a film, that consists of three documentary portraits. The traditional craft dies. And yet, there are still a few out there who cling to their craft, who live and love their convictions and their passion with their profession. Despite to the difficult prospects, they do not give up and continue their work for decades. Herzblut is a trinational project about three people with three different and traditional professions. In this context, we accompanied the blacksmith Sepp Eybl from the Ybsstal in Austria, the fisherman Johann Rieger from the Walchensee in Bavaria and Ernst Vogel, hiking shepherd on the pasture of Andermatt in Switzerland. We want to show the fascination, stamina and passion that stands behind these professions and we want to draw attention to the fact, that these people still do something special and should not fall into oblivion.
Nominated for Cinematography
Blue Sky, Clean Earth - Iran
Massoud is a small time thief who is being charged with terrorism.
Nominated for Editing